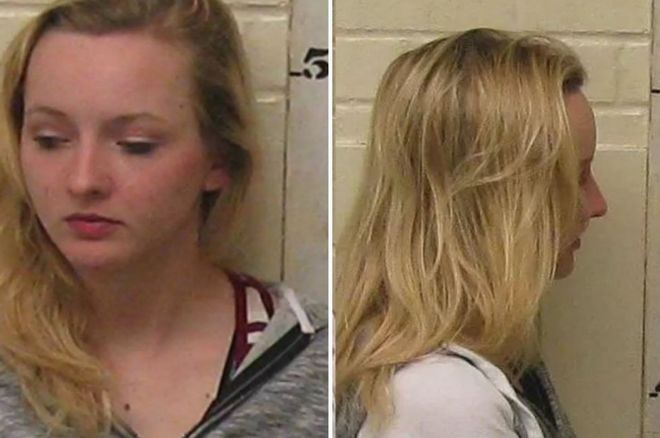 Police in Denison, Texas are pressing criminal charges against an 18-year-old woman who told them she lied about being kidnapped and raped two weeks ago.
Breana Talbott was arrested after telling police she had been raped by three black males wearing ski masks. She later admitted that her story was a hoax. Denison Police Chief Jay Burch called her actions "insulting to our community and especially offensive to the African-American community". Talbott has been charged with making false statements to the police.
Police say they will also seek restitution for the cost of the search and investigation. The false report commenced on March 8th when her fiance' called the cops to report her missing. They began to search the area, and later that night Talbott walked into a nearby church wearing just a shirt, bra, and underwear, and with scratches and cuts on her body.The motive for the fake story and the involvement of her boyfriend were not immediately disclosed.