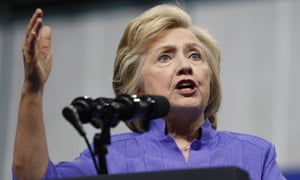 At least 14,900 emails that Hillary Clinton never turned over to the government are now acknowledged by the Obama administration. Political watch groups and Republican legislatures are stepping up the pressure for the state department to release them ahead of the November election.
A federal judge ordered the State Department to speed up the process, and the Republican National Committee said the administration should strive to release an initial set of the secret emails within a month, or when the first states conduct early voting. As a result, thousands of the emails could be published weeks before the election.
As to previously discovered emails, Republican lawmakers have demanded that the FBI disclose their reasons why certain emails have been redacted by the agency, and why the bureau's summaries of their interviews with Clinton have also been substantially redacted.
 The sheer number of emails, coupled with an intertwined mixture of use between Clinton and her aides, have made it difficult to tie the emails directly to the Clinton Foundation. The redactions have added additional problems. There is evidence that Clinton aide, Huma Abedin, has sent or received emails that are connected to the foundation. 
According to the New York Times, "Representative Jason Chaffetz, Republican of Utah and chairman of the House Committee on Oversight and Government Reform, said in an interview that nearly half the material was redacted including "a lot of redactions for things that aren't warranted." He also said there were inconsistencies in the two copies of the documents that the F.B.I. submitted to Congress. In a letter to Mr. Comey on Monday, Mr. Chaffetz demanded that the F.B.I. explain its legal basis for the redactions and why the two copies were inconsistent. He said the F.B.I. should submit an unclassified version of its report, which presumably could be made public." We think the lawmakers are entitled to all the emails and summaries without redactions.