Protesters have marched in several cities across the United States, many upset by the election of Donald Trump. Traffic was stopped in Times Square, where protesters held up signs that said "No More Racism." The crowd could be heard chanting "Not My President." If Donald Trump was inside his Trump Towers property, he could have looked down to see the protestors
Trump properties also were targeted in Washington and Chicago. Police have set up barricades to keep crowds away. It is unclear how many arrests have been made so far.
In Seattle, crowds gathered downtown, carrying similar signs that said "Fight Racism" and "Not My President." 
Protests at the Trump International Hotel in Washington, D.C. continued into the early morning hours.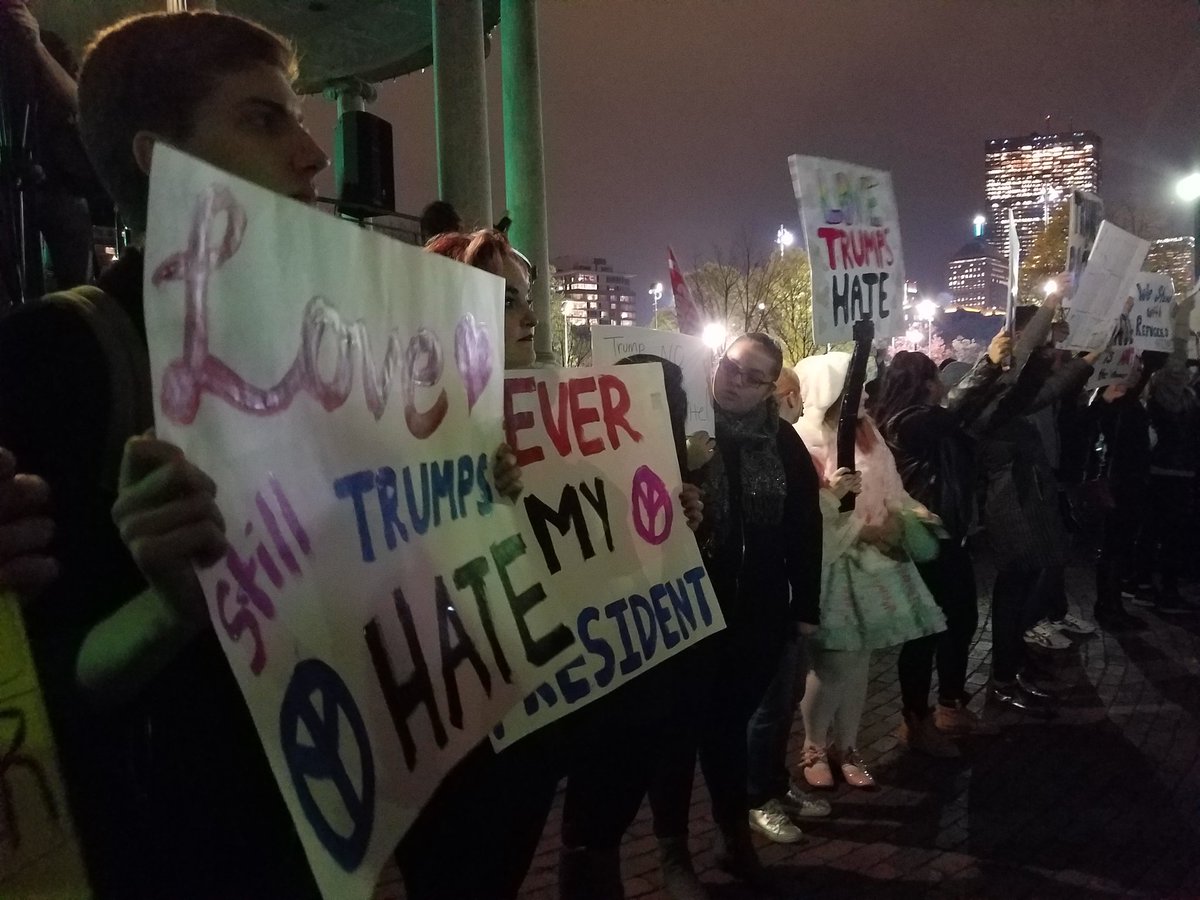 Protesters in Boston say they fear Trump will roll back rights & protections for women, minorities, immigrants and the LGBT community according to a report in NPR.