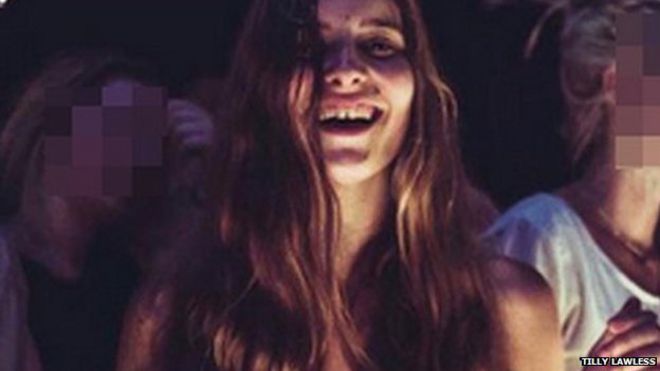 Hundreds of prostitutes (aka "sex workers") are protesting against stereotypes that are being used by crusaders who are railing against one of the oldest professions on the earth. Australian prostitutes have started a social media campaign to correct the generalizations made by anti-prostitution organizations. In one instance, Tilly Lawless objects to depictions in various news and opinion articles that opine that "all prostitution is harmful", and the failure of such writers to humanize sex workers as opposed to just showing the faces and bodies of women who appear distressed and helpless. Working with the Scarlett Alliance, the Australian Sex Worker's Association, she started posting her picture and comments on Twitter to "show another face of prostitution"- an informed choice to be a sex worker. Her efforts are paying off- hundreds of fellow-workers have followed her lead by making similar postings using the  #faceofprostitution hashtag on Twitter and Instagram. Lawless was angry over a blog post called The Reality of Pretty Women that depicted the actress in the movie, Julia Roberts, as being a bruised and haggard trafficking victim. Prostitution is legal in Australia with certain exceptions and limitations; one is encouraged to consult the statutes in each of the states.
COMMENT: As we have argued many times on these pages, prostitution should be legalized along with reasonable regulations. The cost of policing prostitution is too high and largely ineffective from a criminal law perspective. The spread of disease, and the attached criminal milieu, to unregulated acts of prostitution, cast a deadly net around the entire process. Many women are killed, beaten and otherwise grossly mistreated, in large part, because they are driven underground by aggressive police tactics, and left to fend for themselves, and often meet up in lonely and desolate locations with men they do not know. Some end up getting stabbed 44 times, some crucified and left hanging from a bridge, or tossed in a dumpster by serial killers or end up being found nude in an isolated ditch and all but forgotten.
Emma Caldwell was found dead and naked in a ditch in 2005
There is little evidence to support the continued criminalization of prostitution; the criminal justice system is not working in the sense that it is keeping prostitutes off of the streets, and yet the cost to taxpayers continues to rise. As mentioned, the safety of the sex workers, in unprotected, and non-regulated venues is alarmingly in need of the public's attention. Strict laws could require sex workers to be licensed and regularly submit to medical exams. The sex acts could take place in safe and regulated areas. Because many prostitutes are suffering from some form of mental illness, assistance in these sectors could be provided. Legalizing the acts would all but eliminate the criminals that are now associated with prostitution. The biggest obstacle to legalizing the profession is based upon so-called moral and religious grounds. As a modern society, we are no longer trapped by the underpinnings of the world's questionable religious beliefs when it comes to women making informed decisions about how and why they are intent on using their bodies in a particular way. But if it is not possible for some "morally" minded people to get the concept of prostitution, perhaps the fact that we are throwing away money at record rates, at a losing cause may cause them to re-evaluate their thoughts.
Click if you need a leading Criminal Defense Lawyer with an established record of defending people charged with serious crimes.