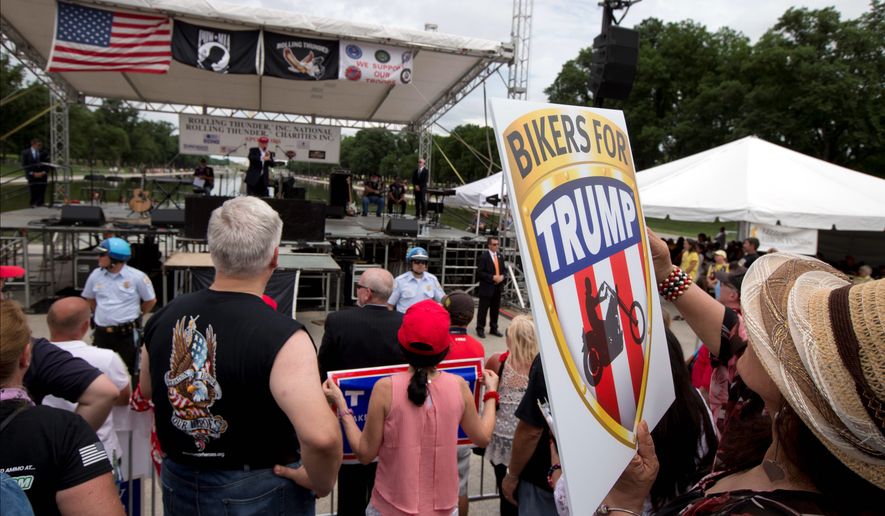 Chris Fox, founder of Bikers for Trump, said the group plans to form a "wall of meat" to protect citizens at the presidential inauguration. Cox and 200,000 other motorcyclists will be in Washington, D.C., to provide backup to the police to ensure that protesters and rioters don't ruin the inauguration. Cox characterized the group's presence as a "wall of meat." Space for protestors and supporters was sparse after anti-Trump groups such as "Black Lives Matter" and others had already secured space for this lively event.
"We will stand shoulder-to-shoulder with our brothers, and toe-to-toe with anyone that's going to be breaking down police barriers, assaulting women, spitting on them or throwing things," Cox told  Fox News.
Another biker group that supports Trump identified as "Let America Hear Us, Roar for Trump!" also plans to participate in the Inauguration Day event.
Cox's group posted on their Facebook page that "Anti-Trump groups have gobbled up all other areas and are actively preparing and advertising for people to join their effort to cause chaos and mayhem."