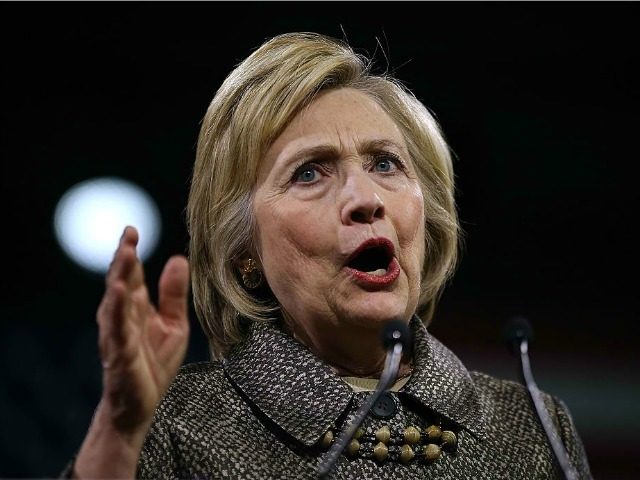 WikiLeaks is doing what Hillary Clinton has refused to do; the website has started to release information and content from Clinton's speeches made to Wall Street bankers.
HILLARY RECEIVED MILLIONS FROM WEALTHY WALL STREET BANKERS IN SPEECHES WHERE SHE TOLD THE BANKERS ONE THING AND THE PUBLIC OTHER THINGS
Clinton earned $3 million, including $675,000 from Goldman Sachs, in a series of appearances following her tenure as secretary of state, according to CBS News. Her primary rival, Sen. Bernie Sanders of Vermont, slammed her for not releasing transcripts from the speeches. She has said there was nothing to hide but now Wikileaks has exposed her lies about the speeches.
CLINTON AWARE THAT NATIONAL SECURITY WAS PLACED IN DANGER BY HER USE OF PRIVATE DEVICES
The leaked emails show that Clinton was acutely aware of national security concerns regarding electronic devices, but continued to use the devices ("recklessly," according to the FBI) regardless when she was Secretary of State. The Democrats, caught with their pants down, have resorted to blaming the Russians for the leaks (who cares when the information contained in the emails is true) and saying that Putin is trying to influence the U.S. election.
REPUBLICAN RESPONSE TO HILLARY'S FALSE CLAIMS
Republican National Committee Chairman Reince Priebus said: "With today's WikiLeaks revelations we are finding out who Hillary Clinton really is, and it's not hard to see why she fought so hard to keep her transcripts of speeches to Wall Street banks paying her millions of dollars secret."
HILLARY SAYS SHE IS FAR REMOVED FROM THE MIDDLE CLASS
Clinton also told Goldman Sachs and Black Rock executives in February 2014 that she and Bill Clinton are "kind of far removed" from the middle class," a complete contradiction to her campaign slogan that she represents the "everyday American."