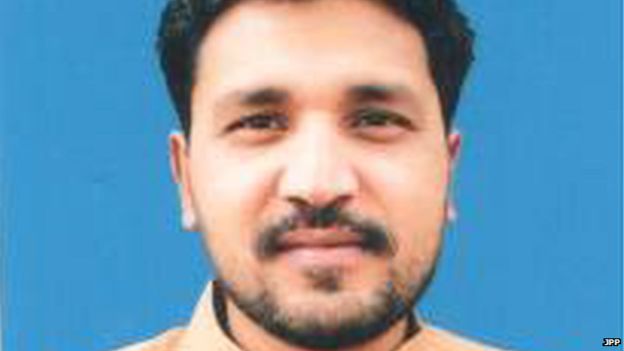 Aftab Bahadur had been on death row for 23 years -Credit- BBC
Pakistan passed a law in 2000 outlawing executions for kids under 18, but Wednesday, the government killed Aftab Bahadur at the Lahore jail; he was 15 at the time of his conviction for a double murder that many feel he did not commit, and instead, was coerced at his young age to confess to. He was a Christian. "This is a truly shameful day for Pakistan's justice system. Aftab was subjected to almost every injustice conceivable",  said Maya Foa, Director of Reprieve, a human rights group. Two witnesses against Bahadur had retracted their testimony used to convict him saying that they had been tortured and forced to provide it, but the government apparently didn't care.
Pakistan has executed nearly 150 people since December of 2014- the numbers for 2015, although believed to be very high, have not been released. By comparison, the U.S. had executed 35 people in 2013. Pakistan has the world's largest number of death row inmates with 8,000.