UPDATE: 4:00 p.m./ 6/18/15: Dylann Roof was arrested in Shelby, North Carolina today. The New York Times is reporting that witnesses inside the church had heard Roof make some disturbing racist comments before the killing started. According to the Times:
"A cousin of Mr. Pinckney who had spoken to a witness, Sylvia Johnson, told NBC that the gunman entered the church, asked for the pastor and sat next to him during Bible study before opening fire. "I have to do it," he said, according to Ms. Johnson. "You rape our women and you're taking over our country. And you have to go." The shooting was being investigated as a hate crime".
As details come in, a very imbalanced portrait of Roof emerges: His picture on Facebook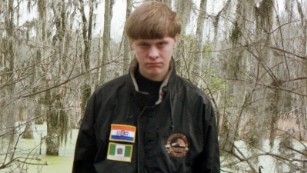 features him wearing two flags, from two countries identified as being white supremacist supporters. This conflicts with his large percentage of black "friends" depicted on his Facebook page. He has had brushes with the law, most recently for possession of Suboxone, a drug used to treat opiate addiction.
Charleston County Coroner Rae Wooten identified the nine shooting victims as follows: Cynthia Hurd, 54; Susie Jackson, 87; Ethel Lance, 70; Rev. DePayne Middleton-Doctor, 49; Hon. Rev. Clementa Pinckney, 41; Tywanza Sanders, 26; Rev. Daniel Simmons Sr., 74; Rev. Sharonda Singleton, 45; Myra Thompson, 59.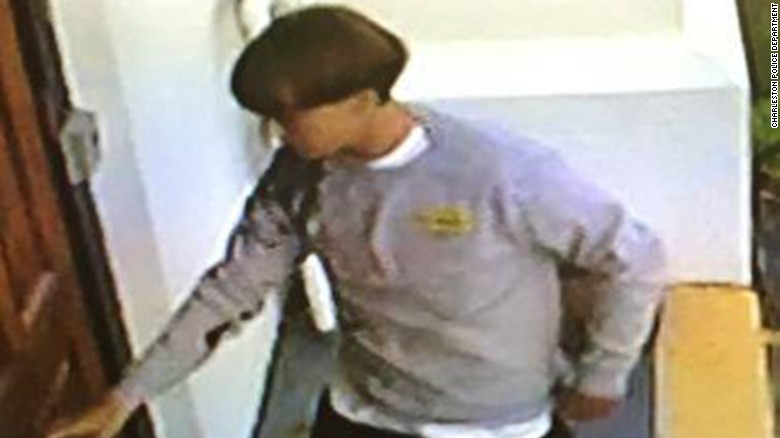 THE SUSPECT IS DYLAN ROOF (21), A MAN WITH A RECORD WHO IS FROM THE COLUMBIA AREA.
Roof was thought to be driving a 2000 Hyundai Elentra with plate number LGF 330. According to the "Post and Courier", Roof had received a gun for his 21st birthday- it is unknown whether that gun was related to the crime spree.
A white man, thought to be in his 20's, entered an African-American church in Charleston, South Carolina yesterday, prayed with the parishioners for about an hour, then opened fire on them killing nine. Federal authorities have labeled the acts of the lone gunman a hate crime thereby invoking federal jurisdiction. Among those killed, was South Carolina State Senator, and pastor of Emanuel African Methodist Episcopal Church, Rev. Clementa Pinckney; it is believed in all. 6 females and 3 males were killed. The church has had a major presence in the area since 1816, was once burned to the ground, and then rebuilt- the church was once even damaged by an earthquake. Cameras in the church caught an image of the suspect who is believed to be a white male, early 20's, 5 feet, 9 inches tall, sandy blonde hair, slender build, clean shaven, wearing a grey sweatshirt, blue jeans and Timberland boots.
The church camera caught this depiction of the vehicle believed to be driven by the suspect, Dylan Roof.