"Cantopop – short for Cantonese pop – is formulaic, intensely emotional, strangely addictive and quintessentially Hong Kong. Now it is also becoming political", the BBC reports.
"Ten years ago, young people thought Cantopop was cheesy," says Ruby Choy, a music industry veteran. But more and more music listeners are equating the lyrics of the songs with Hong Kong culture. There have been substantial followings in mainland China, Taiwan, Malaysia, and South Korea too.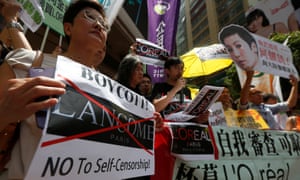 Competition from traditional pop singers and political pressure from China to self-censure has hit the bottom line of Cantopop artists, but there is every indication that the stylistic movement will continue to rise above the political fray.