Bhumibol Adulyadej  was crowned King of Thailand on May 5, 1950. He is 87-years-old and was born in Cambridge, MA. Forbes says he's worth $30 billion in U.S. dollars and he has reigned for 64 years in Thailand making him the longest reigning monarch in the country's history. His exact wealth is unknown because of the $30 billion, much of that is considered "national property". (some put the wealth closer to $70 billion). His exact powers are similarly vague in that the crown is considered separate from the state, although his influence across the country is undisputed. For example, he gave his blessing to the overthrow of former Prime Minister Thaksin Shinawatra in 2006, and his power has been felt in many other economic and social matters throughout the country.
Adulyadej has been sick for years and the future of the monarchy has become a matter of concern. The country's royalist elites are worried about the Crown Prince Maha Vajiralongkorn's (the heir apparent) close ties with Thaksin Shinawatra, "the highly divisive former prime minister and telecommunications billionaire who was ousted from office and convicted (abstensia) of corruption.  Adulyadej's practice of spreading his wealth around through the "Crown Property Bureau" to the elitists in the country, may be threatened if Shinawatra had too much influence. Vajiralongkorn is considered to be a hothead and a playboy, capable of being leveraged,  and the elite would like to keep things as they are (especially the distribution of money to them).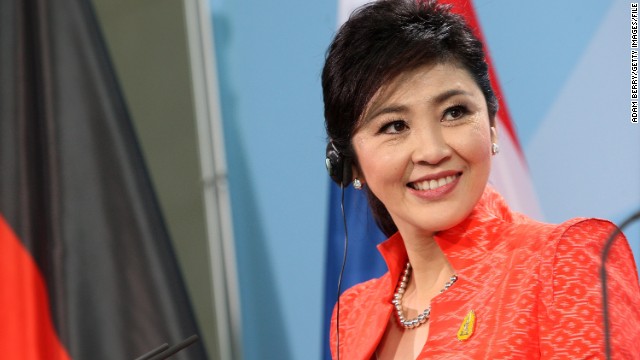 Shinawatra's daughter, Yingluck Shinawatra, who was the 28th Prime Minister of Thailand, became embroiled in a rice manipulation scandal and was also ousted from power. She was accused of being negligent in her oversight position for the rice hoarding plan that was designed to drive the market price for rice upward on a global basis. She has been criminally charged and her trial started in Bangkok this past May.
MENTALLY ILL MAN GIVEN FIVE YEARS IN PRISON FOR TEARING A PICTURE
Meanwhile, if you have any question about how revered the king is in Thailand, consider the fact that, under the country's majeste law, a mentally ill man was sentenced to 5 years in prison for tearing a portrait of the king. Others were sentenced to 30 and 28 years for posting critical comments about the king on Facebook.