A white Cleveland officer, Michael Brelo (31), who shot at Timothy Russell and Malissa Williams, who are both black, while they were in their vehicle in 2012, while standing on the hood of their car, was found not guilty by a judge  in Cleveland today. The judge found that the state had not proven the case beyond a reasonable doubt on the voluntary manslaughter charge, and that the officer was shielded from conviction on the felonious assault charge by his statutory right to use deadly force in this particular situation. The pair had been involved in a high-speed chase, involving more than 60 police squads for over 20 miles when the chase ended in a school parking lot. Brelo allegedly shot at least 15 rounds into the victim's car once it was wedged between two squads in the parking lot. Although over 137 shots had been fired by officers at the victim's vehicle, the shooting had stopped prior to Brelo opening fire.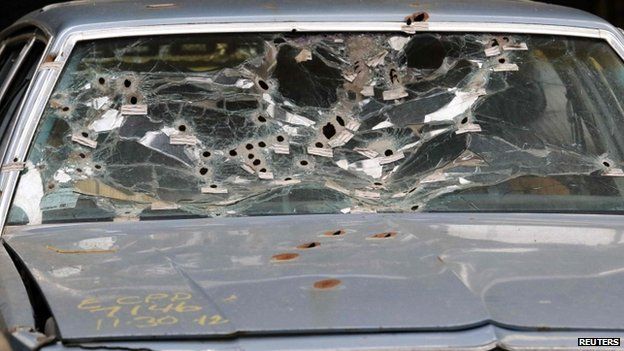 He would later claim that he thought the pair were shooting at him. No weapons were found on either of the victims. The verdict announced by the white judge, Jon O'Donnell, is likely to spark some controversy in the area.
UPDATE:  5/24/15: Over 71 arrested so far over white officer's acquittal.