President Donald Trump's message to joint members of Congress was powerful, sober, straightforward and fruitful. Many of his themes were familiar. However, his theme of unity and pledge to deliver on his promises made during the election played well.
The most emotional moment came when Trump praised Carryn Owens, the widow of Senior Chief William "Ryan" Owens who died in a raid in Yemen. The crowd cheered the highly emotional Ms. Owens for several minutes. 
The moment has been a political hot point since Owens' father Bill Owens and Sen. John McCain criticized the president's choice to execute the mission. But Trump used the speech to call it "a highly successful raid." Trump confirmed that Owens performed a valuable mission putting that issue to rest.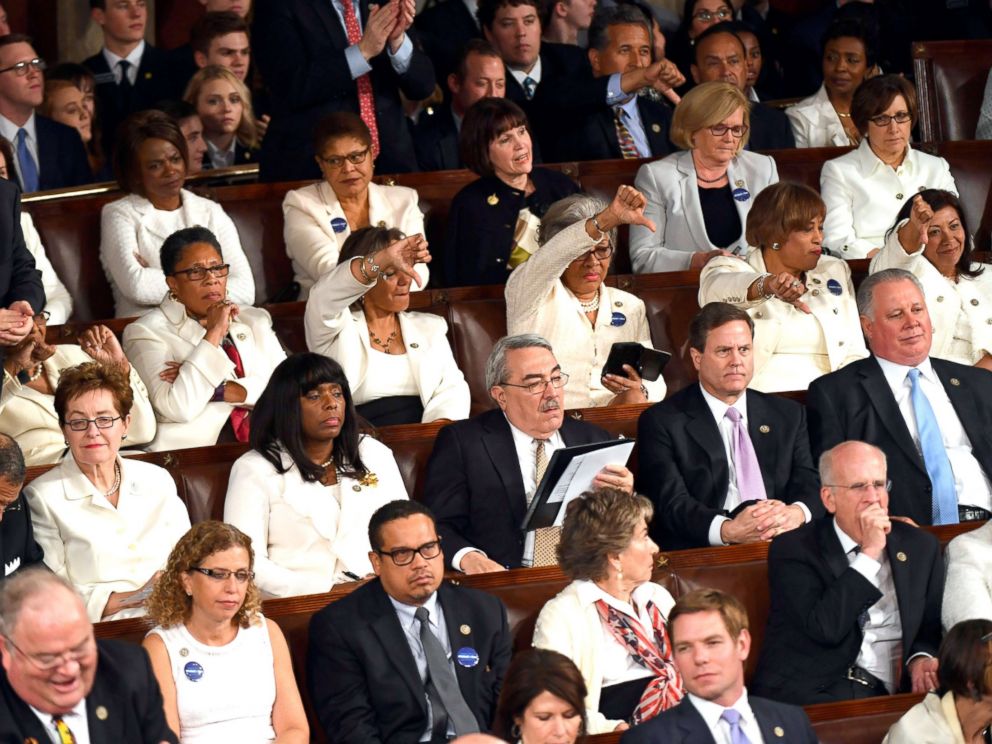 Democrats reacted coldly throughout the speech, rarely applauding and sometimes turning their thumbs down during certain points. Almost all of them bolted from the arena immediately following the speech. Others refused to shake the President's hand when he first entered the hall.
OUR FREE OPINION
The Democrats were disrespectful towards the President. Such occasions are not meant for partisan displays of contempt. It is even more disgraceful not to attend the speech as some members of Congress did.