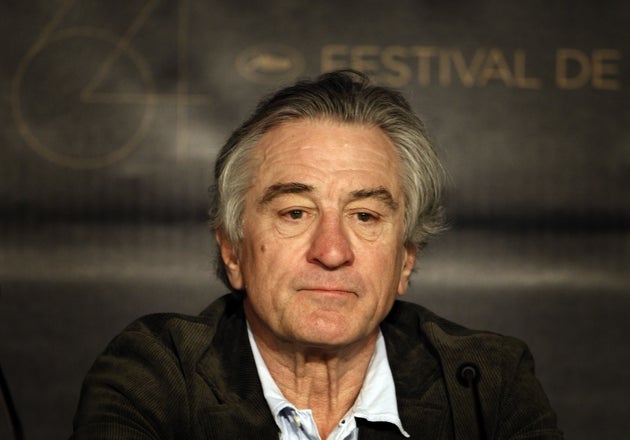 When the aging movie star Robert De Niro isn't busy denying his involvement in a prostitution ring, as outlined in a Google news report, he is vulgarly attacking the endorsed Republican candidate for President of the United States, Donald Trump. De Niro had threatened to sue a French judge after he was questioned or held for around nine hours by an official French Magistrate about an international prostitution racket.
In a video released Friday as part of a get-out-the-vote project, De Niro said of Trump, "he's a punk, he's a dog, he's a pig, he's a con, a bull— artist, a mutt who doesn't know what he's talking about."
The video apparently hit the cutting floor (like many of De Niro's films should have), probably because of the extreme vulgarity spewed by the actor.
Apart from the prostitution issue, De Niro had met with some fame for his starring roles in films such as "Goodfellas" and the 1976 movie, "Taxi Driver." He followed these classics with a series of mediocre movies but as of late mainly flopped in his film efforts.
OUR FREE OPINION
De Niro's classless rantings depicted in the video noted above once again demonstrate why intellectually challenged "Hollywood Types" should be seen and not heard. De Niro thinks he needs to make himself relevant by attacking a conservative candidate or making a movie with a politically correct premise– we get it– but that can be accomplished without making a fool out of yourself as he did in the anti-Trump video.
My friends and I have enjoyed the movie, "Goodfellas" watching it on over 20 occasions: We often would prepare Italian food and "get into the motif" of the film. Without exception, my friends, many who do not plan to vote for Donald Trump, have lost respect for De Niro.