TENNESSEE BACK TO THE ELECTRIC CHAIR – CHRISTA PIKE ONLY FEMALE ON DEATH ROW IN THE STATE
Article from the past, written by Bob Miller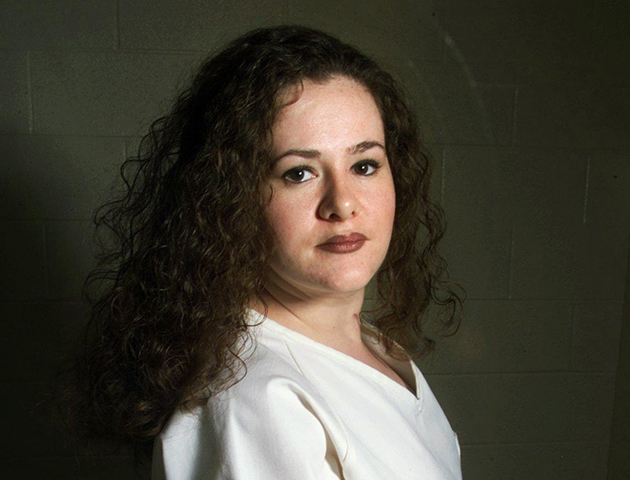 Republican Governor Bill Haslam signed a bill allowing Tennessee prison officials to send death row inmates to the electric chair if the state is unable to obtain drugs used for lethal injections. The measure is sure to draw legal disputes, at great expense, given the constitutional attacks now being waged across the nation. Death by electrocution first became the method of execution in Tennessee in 1916. There were no executions in the state from 1972-78; in 1998, lethal injection became an option for the prisoner and in 2000 became the default method for crimes committed after January 1, 1999, although inmates could still opt for electrocution if the crimes occurred before the January date. Daryl Keith Holton was the first person to be electrocuted since 1960 on September 12th, 2007. The breakdown of the race for those currently on death row in Tennessee is as follows: 39 white; 32 African American; 1 Hispanic; 1 Native American; and 1 Asian. The cost per day of housing an inmate on death row is $103.74 in 2012-13. There is one female on death row- her name is Christa Pike.
COMMENT RE CHRISTA PIKE:
Christa Pike (37) is the youngest female to be sentenced to death since the Supreme Court case in Furman. She was convicted, along with her accomplices, Tadaryl Shipp and Shadolla Peterson of the brutal murder of Colleen Slemmer (18); Pike and Peterson were 18 and Shipp 17 on the date of the murder which was January 12th, 1995. Shipp was too young to be sentenced to death and received life, Peterson testified against her co-defendants and received a probationary sentence; Pike received the Death penalty after a trial.
Testimony at the trial and various reports show that all of the defendants were students at the Job Corps, a facility for troubled youth in Knoxville, TN; the entity is now defunct. Pike apparently became convinced that Peterson was making moves on her new boyfriend Shipp and convinced him and Peterson to help lure Slemmer out to an abandoned steam woods plant formerly operated by the University of Tennessee, located deep in the woods- far from any other people. Once there, Slemmer was kicked by Pike and then slashed, stabbed and beaten for 30-40 minutes. Pike allegedly smashed her in the head multiple times with a chunk of asphalt finally killing her; a meat cleaver was used to carve a pentagram (the mark of the devil) on her chest. Pike showed the skull to students at the school, and a piece was found in her jacket pocket. During a search of Shipp's quarters, police found a Satanic Bible and Altar- Pike and Shipp had been reading and dabbling in the area of satanic cults.
The jury deliberated a short time before finding Pike guilty. She had openly wept during the trial. One juror purportedly said she had aAngel's face and a Devil's Heart. She had an on-and-off appeal process at times electing not to challenge her sentence and conviction. Eventually, she did perfect an appeal and exhausted her state appeals without success. To this point, her federal appeals have been unsuccessful where she argued that the sentence of lethal injection was "a cruel and unusual punishment" because she was "a mentally ill, cognitively impaired, immature adolescent" at the time of the killing. She has been convicted of crimes while in prison. An execution date has not been established.
COMMENT 2: Given Pike's youth, and apparently disturbed mind at the time of the horrible murder, and the complicity and influence of her boyfriend (who did not receive the death penalty), and her level of representation at trial, the death penalty is not appropriate in this case based on the facts alone. There also needs to be more studies and research conducted in the area of satanic cults and crime in general. The issue continues to present itself in many cases across the nation, yet many unanswered questions remain. We do know that the very mention of the topic causes fear in the general public. The "Memphis 3" suffered from the allegations, and Miranda Barbour's alleged association with satanic cults caused a worldwide stir and interest. How is it that an 18-year-old girl can slash someone 100 times, smash them in the head with cement and then carve an insignia on the chest of a person she lived with? As a tolerant society, we need to stop focusing on how severely we can punish these people; we need to find answers instead of clinging to the notion that some people are too evil to keep alive.
Click if you need a leading Criminal Defense Lawyer with an established record of defending people charged with serious crimes.