Des Moines, IA- A Des Moines and suburban police officer were killed when responding to a report of "shots fired" on the streets of Urbandale, Iowa. early Wednesday morning. Both officers had apparently been shot inside their vehicles minutes apart from one another. Police are calling the incidents "ambush"-styled killings.
The suspect, Urbandale resident Scott Michael Greene, 46, is being sought by investigators. Greene is 5' 11" / 180 lbs with brown hair and green eyes. Greene was last known to be driving a blue 2011 Ford F-150 with Iowa license plate 780 YFR. The truck has a silver colored topper with a ladder rack. Greene is believed to be armed and should be considered dangerous. If seen, please do not approach Greene, but call 911 and report his location.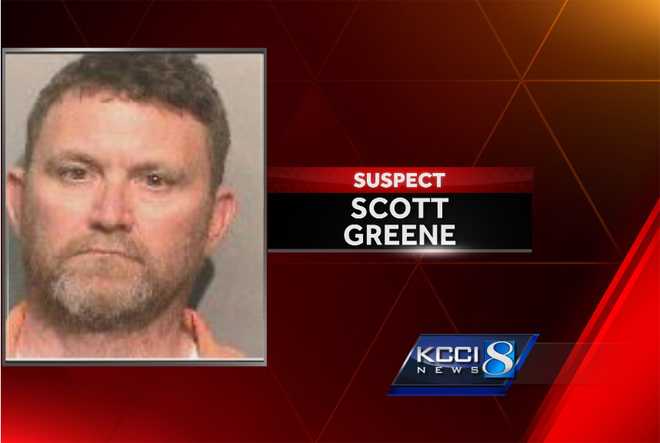 Across the US 49 law enforcement officers have been killed in the line of duty by gunfire so far in 2016, according to the National Law Enforcement Officers Memorial Fund, a nonprofit that tracks police deaths. 
UDATE: Scott Michael Greene was picked up in Dallas County east of Des Moines without incident. Previously, a spokesperson for the police said there is a "clear and present danger" for police officers across the nation.